10th Anniversary (Re-DO) Event!
Sunday October 3rd 2021
Packet Pick Up, Fast 5K and Kids Events, Saturday October 2nd
Crazy Horse Memorial is being constructed solely by the non-profit Crazy Horse Memorial Foundation. It is not a federal or state project and is funded entirely through admissions and private donations. The Foundation owns the copyright in the mountain sculpture and permits photos for personal use. However, the law prohibits photos of the mountain sculpture by unaffiliated organizations and commercial entities. The Foundation appreciates your cooperation and extends best wishes to all participants in the marathon events.
---
Online Registration Closes September 29th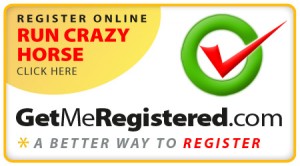 ---
---
Registration Prices and Closing Dates:
(mail in add $5)
Oct- May 1st
Marathon $90
Half Marathon $80
Marathon Relay $240
May 2-August 15
Marathon $100
Half Marathon $90
Marathon Relay $250
August 16th- Sept. 29th (noon)
Marathon $110
Half Marathon $100
Marathon Relay $280
Fast 5K $25 by Sept 29rd ($30 on-site)
Kids 1K $10 by Sept. 29th ($15 on-site)
NO REGISTRATIONS WILL BE ACCEPTED AFTER September 29th. We are going to be firm on this close date.
NO REFUNDS, No Transfers to other runners
No EVENT SWITCHING after Sept 15.